Rain Gutters for Your Modular Home
What Do They Do?
Most people would think that the purpose of rain gutters it to protect the side of their home, but actually it's to protect the home's foundation by channeling the water away from the foundation. If it was otherwise, the water that's running off the roof will dig a ditch within the sides of the foundation, and as more water soaks through the ground, water could potentially work through the foundation. If you choose not to install rain gutters, excavators will take extra care, so all sides slope away from your home; however, this isn't as effective as installing rain gutters.
The gutters are also helpful for protecting the exterior of your modular home, especially from back splash stain and rot. They also help shield your landscaping as well as reduce erosion. Gutters can protect windows and doors from water infiltration. Gutters are especially helpful for preventing leaks around thresholds of exterior doors. Without the gutters, the doors on the exterior will be pounded with the pouring rain during heavy storms.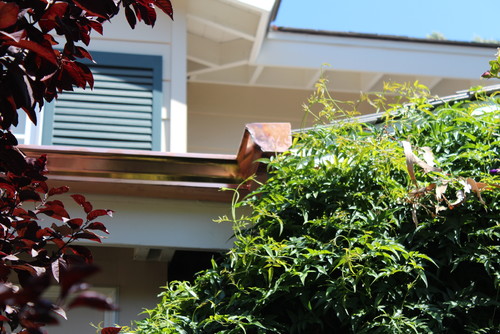 Homes without gutters are much more likely to have a leaky exterior door or a damp (or flooded) basement. Perhaps even both!
Material
Gutters can come in 4 materials.
Vinyl: Vinyl gutters are lightweight and easiest to install; you can even do it by yourself! They're also the least expensive. They won't chip, dent, or corrode; but they can potentially become very brittle in extreme cold.
Steel: Steel gutters are the sturdiest, which means they can support ladders and falling branches without damage. However, they require the most maintenance and can rust if the water does not drain properly.
Aluminum: Aluminum gutters are the most popular because they don't rust. They can dent and bend from too much weight, very powerful winds, or falling debris.
Copper: Copper gutters are very attractive, durable, never rust, and never needs painting. They have a 75+ year life-time and will oxidize to a pretty green color. However, they are the most expensive, and are a target among thieves.
You should regularly examine whether the gutters are fully attached to your house, as they can pull away from the roof due to the weight of snow, ice, branches, and small animals.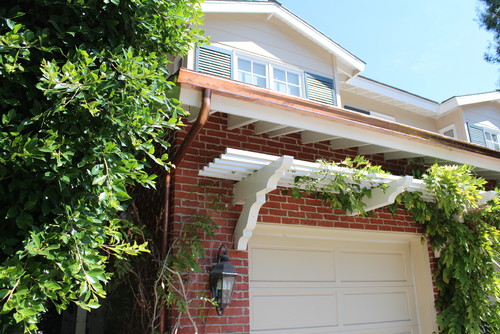 https://shohomes.com/wp-content/uploads/action-feet-fun-906023.jpg
3268
5106
showcase homes
https://shohomes.com/wp-content/uploads/logo-new150.png
showcase homes
2018-08-07 10:08:17
2018-08-07 10:08:17
Rain Gutters for Your Modular Home